Many hotels Elba island, wide choice.
---
Hotel Giacomino situated in the centre of Baia di Capo S. Andrea, the…
Hotel Elba
Das Hotel Elba befindet sich in Marina di Campo, nur 300 m von einem der bezaubernsten Strände der Insel entfernt.
Ein kleines Hotel, das von dem Besitzern persönlich und sehr liebevoll geleitet wird.
---
Hotel Acquamarina
Hotel Acquamarina Situated in a panoramic and quiet position, in a residential area, only a few minutes walk from Portoferraio historic centre.
---
Hotel Barsalini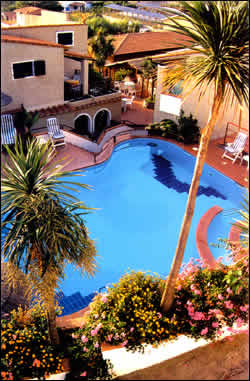 The Hotel Barsalini is placed 20 m away from the beach and the reefs. Kindness and competence are the best qualities which mark our family.
The Barsalini's family has been engaged in the restaurant and in the hotel's management for 30 years and they care for their guests themselves.
---
Hotel Biodola
Hotel Biodola located in the magnificent Biodola bay, the most exclusive bay of the Island of Elba,
Hotel Biodola stands between sky and sea in an oasis of incomparable natural beauty.
---
Hotel Elba Island Est
---
Hotel La Scogliera
The Hotel la Scogliera is situated in the Morcone creek, on the southern coast of the island of Elba, just over the sandy beach.
It disposes of single and double room (some communicating), 1 and 2-room apartments, all with private bathroom and telephone.
---
Hotel Villa Ottone
Hotel Villa Ottone The essence of privacy and refinement Elegance is the keynote of the interiors and exteriors of a five-star hotel which underwent large-scale renovation during winter 2007.
An exclusive Wellbeing Centre completes the amenities of Elba's "Hôtel de Charme".
Hotel Cala di Mola
Hotel Cala di Mola is in facing the bay of Mola, a tranquil and sheltered natural inlet, the facility boasts extensive views over the delightful surrounding scenery.
This prime location, only 800 metres from Porto Azzurro (Elba Island) yet outside of the busy centre, allows one to both enjoy a relaxing holiday
---
Hotel Elba International
Grand Hotel Elba International eight hectars of park areas give us the green framework, in the sea among us are reflected it and with his blue glow we can define ourself.
Hotel